Umut Oezcan, it is often claimed that extractors in the kitchen make a lot of noise and do not do much else. Is there anything behind this claim?
These objections are rather outdated. Nowadays, there is a wide range of different extractor hoods that demonstrably not only remove cooking odours effectively, but also do so quietly and energy-efficiently.
What facts should be considered when buying an extractor hood?
As is the case with any purchase, it is important to determine the relevant requirements. That is because extractor hoods are available in many shapes and sizes. For example, those who have a kitchen with a cooking island will choose a suspended island extractor hood. In the case of wall installations, there are also attractive designs that stylishly enhance the look of the kitchen. By contrast, a built-in version is smaller and more compact and should integrate well into the kitchen furniture above the hob. Last but not least, hob extractor hoods are now also taking over modern designer kitchens. Whether round, rectangular or oval, bold, discreet or invisible – extractors today are expected to be elegant as well as technically innovative.
How about the size of the extractor hood compared to the hob?
A good question. An extractor should always be chosen that is a little wider than the hob.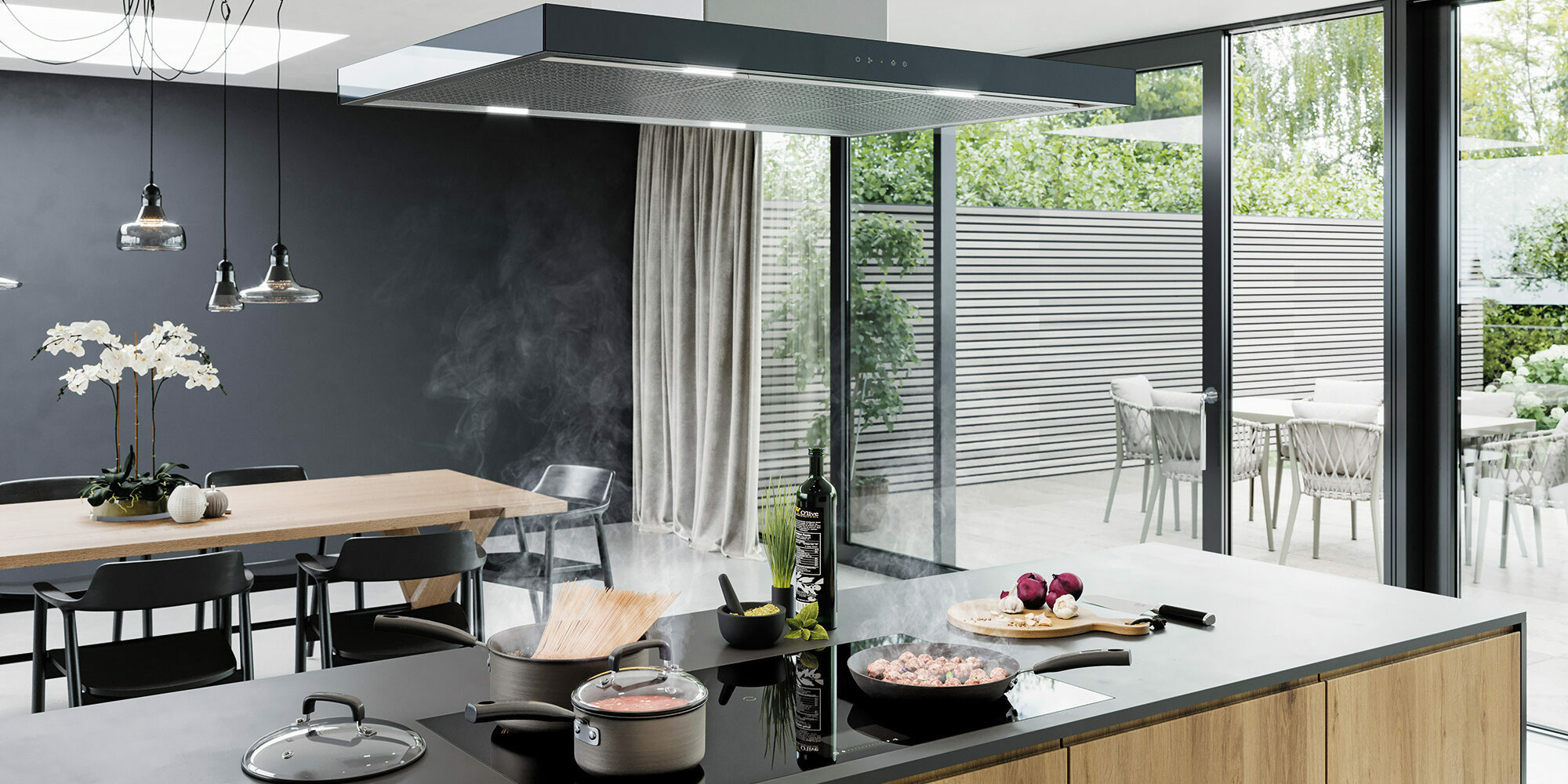 Two systems are available on the market. Extractors with extracted air or recirculation air. What is the difference?
First and foremost, extractors should keep the kitchen free from grease, odours and humidity during and after cooking. For this, two methods are common: extracted air and recirculation air. The system with extracted air is absolutely an effective option. Here, the extracted air is not only removed from the room but also from the building. Alternatively, the air can be cleaned with an active carbon filter and then returned to the room. This refers to systems with recirculation air. Interested customers can talk to our experts to find out which of the two systems makes sense for them.
Are extractors available today with a good energy efficiency rating?
Yes, the appliance manufacturers are mindful of offering excellent energy efficiency today. Each appliance is given a corresponding rating. The EU energy label indicates the energy consumption. It divides electrical appliances into colour-coded energy efficiency ratings. Green is used for economical appliances.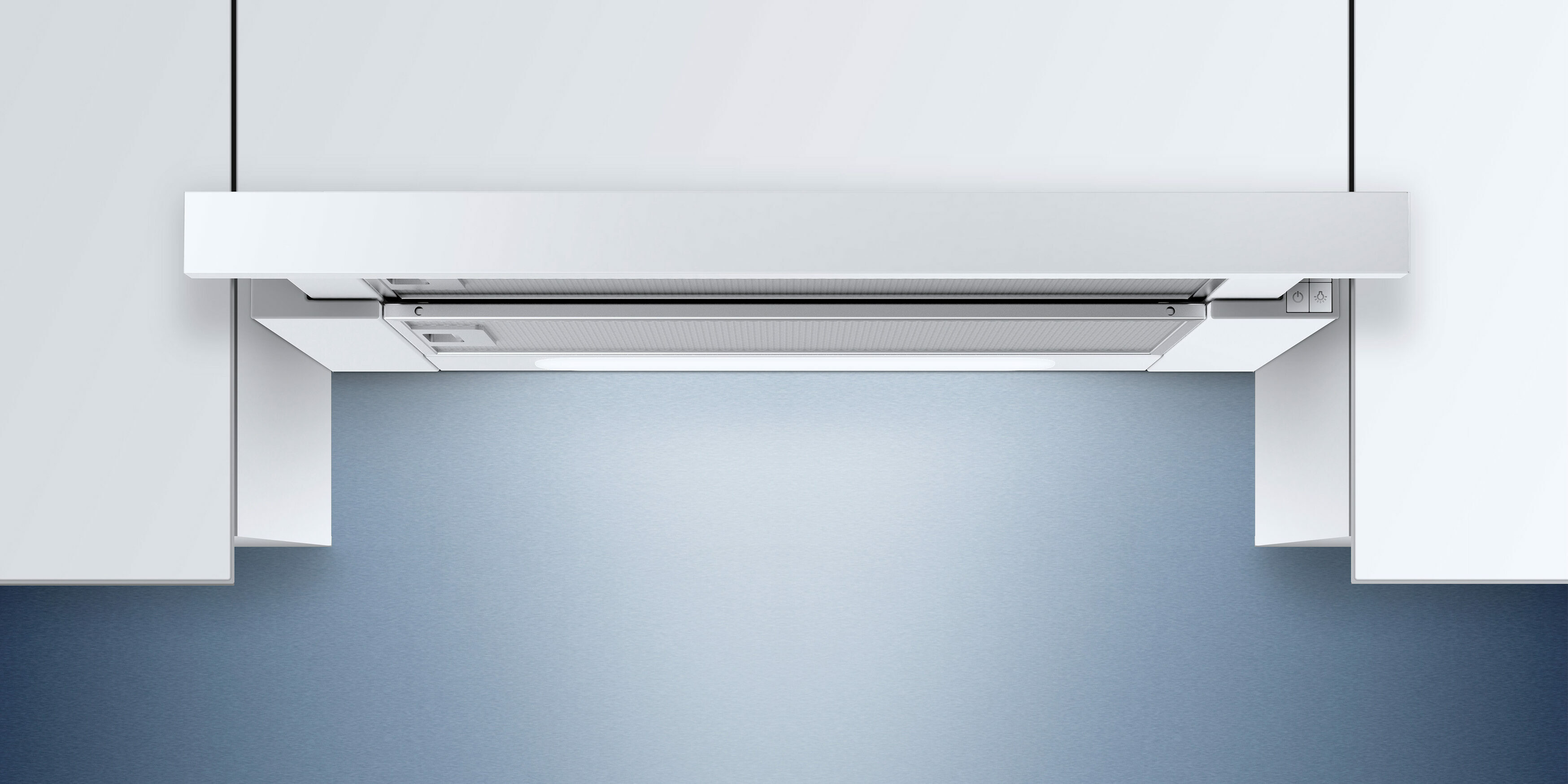 And what about the noise level?
Here too, the manufacturers strive to produce appliances that are as quiet as possible. Noise level is an important selection criterion today. As mentioned earlier, our SIBIR experts are ideally trained and know the advantages and disadvantages of the different extractors and brands. They provide advice with a high degree of professionalism and insider knowledge. After all, our customers today not only care about technical expertise regarding extractor hoods, but also a sense of design and sustainability.
Have any questions? Please don't hesitate to contact us.