Mr Caruso, does a dishwasher really use less water and energy than washing up by hand?
When you consider the various factors, yes. But this assumes that the dishwasher is fully loaded, the right program is selected and the machine is new or impeccably maintained.
However, this also means that the appliance needs to have a suitable range of programs. Does this need to be kept in mind when buying a dishwasher?
The efficiency label provides initial orientation when buying a new dishwasher. It should indicate low water and energy consumption. What's more, high-quality appliances in the medium to upper price segment are also equipped with modern technology and are therefore more efficient. Highly energy-efficient dishwashers consume less than 70 kWh for around 100 wash cycles and the water consumption per cycle is less than 10 litres when using the eco program. This is just not feasible when washing up by hand.
What else should be considered when purchasing a new dishwasher?
Size is undoubtedly an important aspect. In Switzerland, there are three standard sizes for dishwashers. Most models have a width of 60 cm or 55 cm and a capacity of 12 standard place settings. Smaller machines are 45 cm wide and designed for 8 to 9 standard place settings.
What are the important points to note about the interior of the appliance?
Washing racks with flexible height adjustment make it easier to clean large dishes, tall glasses or deep bowls. It is also practical if the upper rack can still be adjusted when loaded. Whether cutlery should be placed in a basket or cutlery drawer is a matter of personal preference.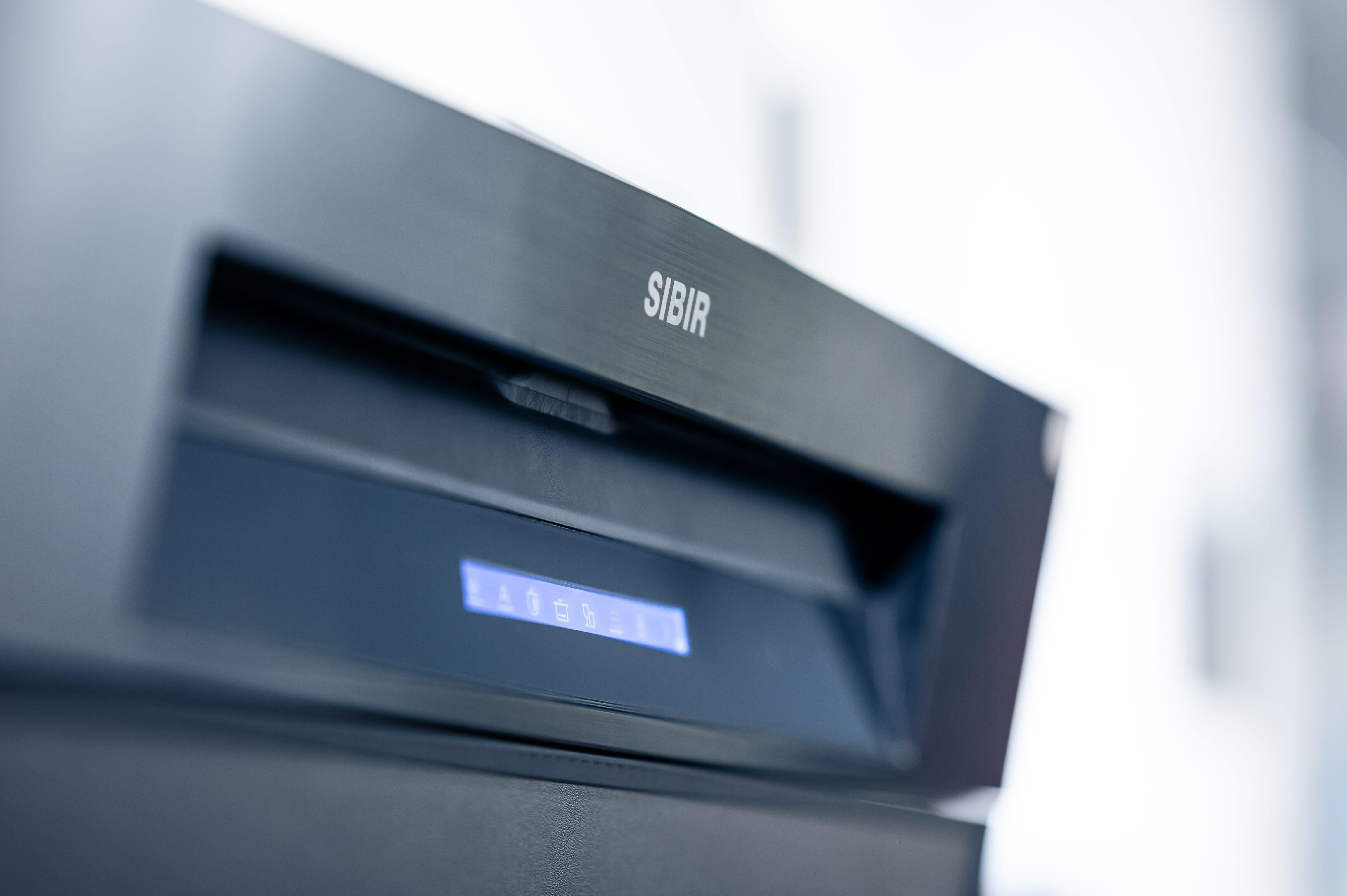 Noise level is particularly relevant for open-plan kitchens. Are there any reference values for this?
That's right; good noise insulation is particularly important for an open-plan kitchen. But an appliance is only really quiet below 44 decibels. SIBIR technicians can give you expert advice here and recommend you the right models for your kitchen.
Can I protect myself against water damages?
It is essential to ensure that the new appliance is fitted with a safety system that provides reliable protection against water damage. But please be aware: although the appliance can be left running unattended, the risk of water damage can never be eliminated completely.
And what's the general rule about faults? Is it best to repair or replace a dishwasher?
The question is also what has a bigger impact on the budget and environment – repairing or buying a new appliance? For protecting the environment, repairs usually make more sense than replacing an appliance. After all, even if the machine needs to be repaired several times during 15 years of service, the material and energy costs of producing a new appliance are still higher.
But does that also make financial sense?
That depends on the amount of the repair costs and the age of your appliance. SIBIR technicians can provide you with professional, transparent advice for all branded appliances.
Do you have any questions? Please don't hesitate to contact us.