Whether or not a refrigerator should be replaced does not depend solely on the age of the appliance. What else is important?
The energy efficiency of the appliance plays a key role. After all, the electricity costs incurred over the long term should also be considered. Older models typically consume far more electricity than new, energy-efficient appliances.
But disposal also impacts the environment, right?
Definitely. It is the customer's decision whether or not to replace the appliance. In the vast majority of cases, appliances are only disposed of or recycled when their continued use no longer makes sense for functional, economic or ecological reasons. SIBIR has also recently introduced a second-life workshop. Second-hand household appliances or models with minor signs of use are sold instead of discarded.
How long does an appliance actually last today on average?
According to the impartial lifespan table, refrigerators are expected to last ten years. A tumbler should last 15 years. The figures usually correspond to reality.
True or false: Did refrigerators used to last longer?
True. Innovations in mechanical and electronic technologies, changes to designs as well as cost pressure mean that modern refrigerators have shorter lives than some predecessor generations.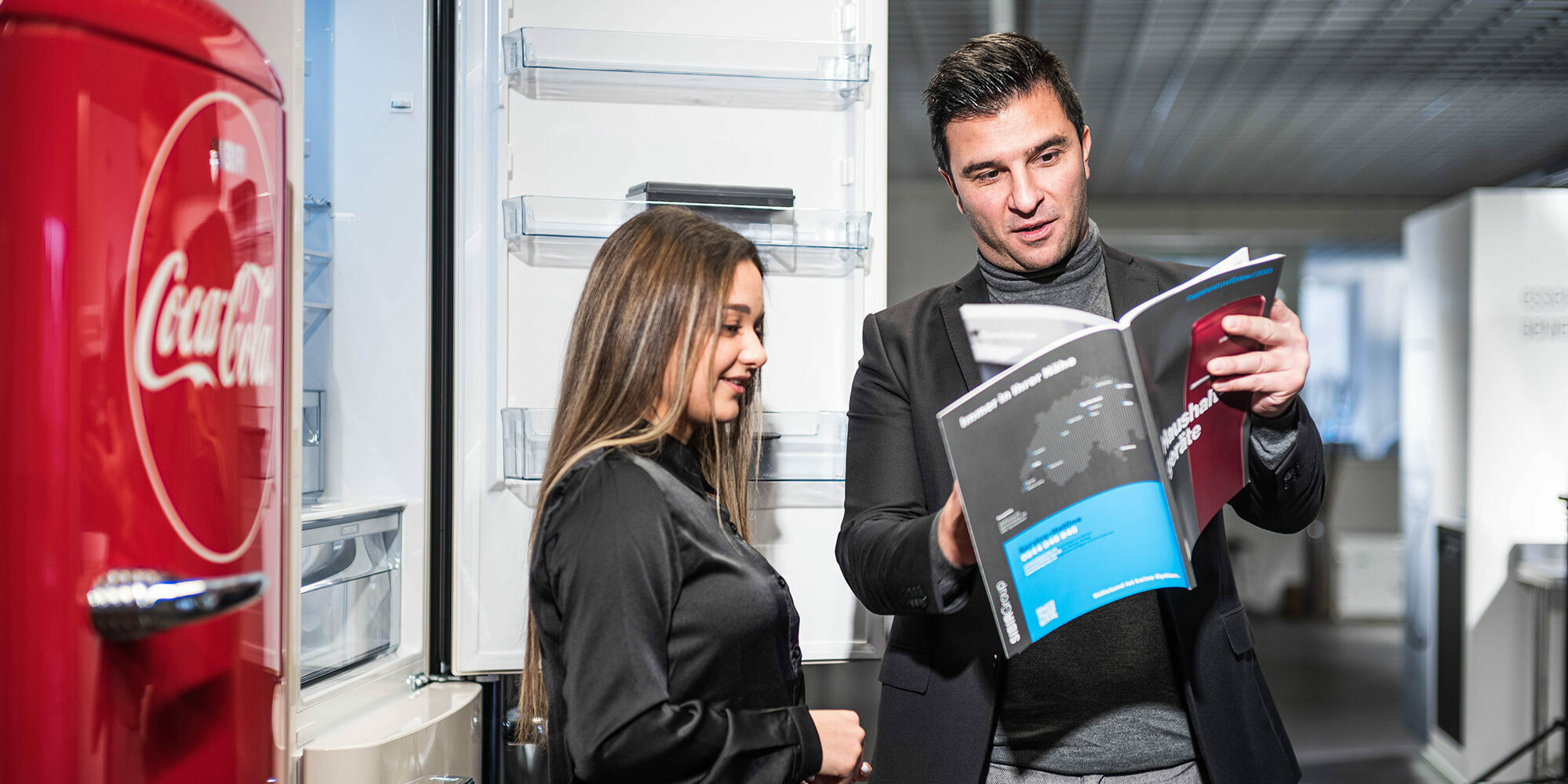 What should be done first when the refrigerator stops working?
The appliance should be promptly switched off and the food transferred into another functional fridge to ensure it stays fresh. By the way, in our experience, neighbours are often happy to help by offering space in their refrigerator. After that, it is important to contact a service company like SIBIR, explain the problem and request a repair service.
Are the service technicians able to save many appliances?
Usually, yes. Except in the case of damage to the insulation or the compressor, for example. For SIBIR, the ratio of repairs to replacement appliances is 70:30 for the whole of Switzerland.
What should I do with food in combined freezer-refrigerators when the appliance breaks?
A second appliance is ideal, otherwise a cool box or help from a neighbour can be useful. If necessary, a borrowed appliance can also be provided by a service company.
Assuming a new refrigerator is needed, what details should be kept in mind when choosing a new model?
The dimensions are important to ensure the appliance fits in the space available. The following questions are also raised: Should the refrigerator be built-in or free-standing? How about a combined freezer-refrigerator? How large should the capacity (in litres) of the new appliance be and which side should the refrigerator door open? The energy efficiency and climate classification should also be considered when purchasing a new refrigerator. The climate classification indicates the ambient temperature range the appliance works best in. Naturally, every household has individual needs that should be kept in mind. And if customers need help when choosing a new refrigerator, the SIBIR service technicians for any brand can be quickly called out.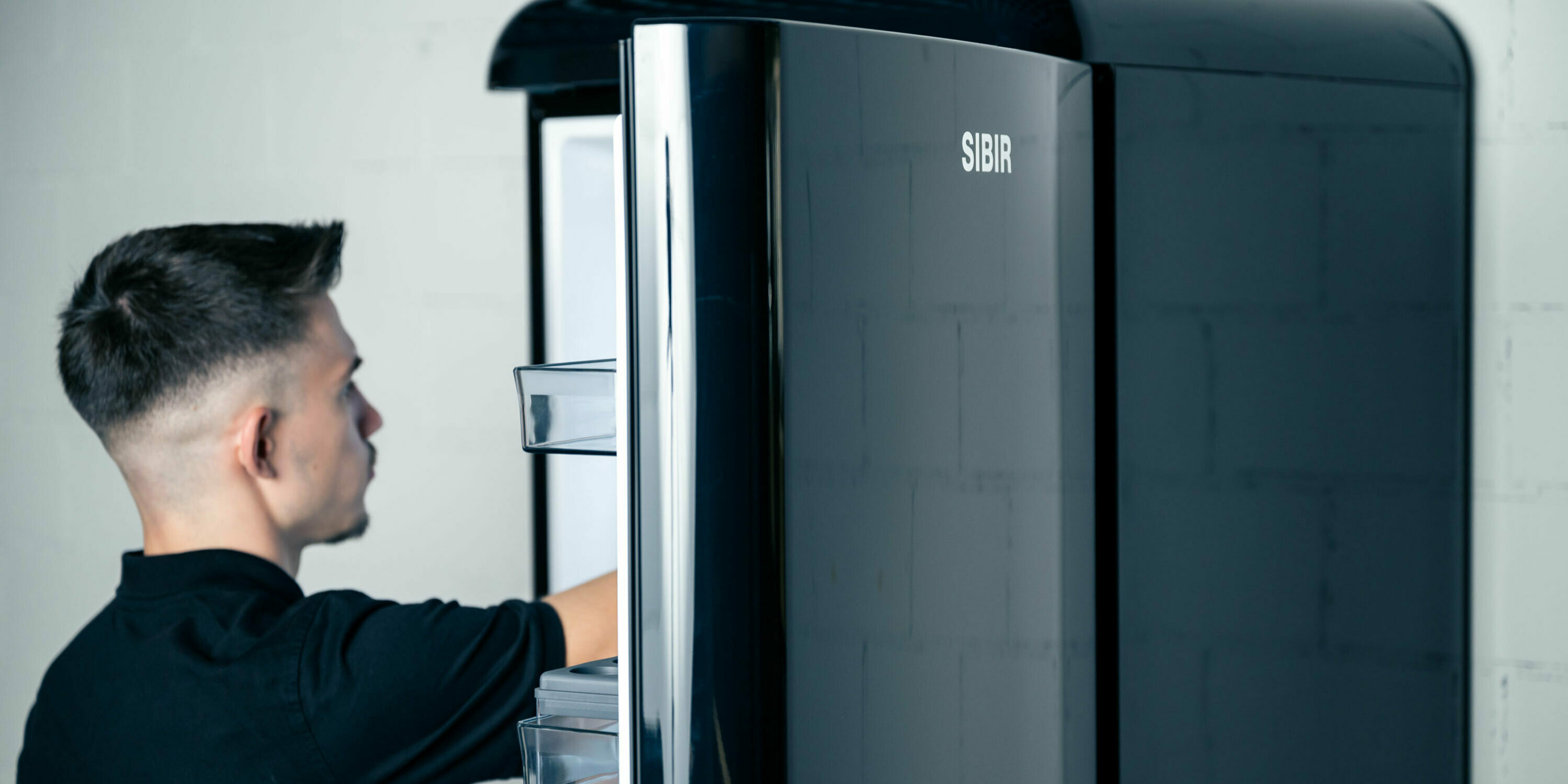 Are all refrigerators energy guzzlers or are there models today that have a very good energy efficiency rating?
Nowadays, many refrigerators have very good energy efficiency. It is therefore advisable to choose an energy-efficient appliance when purchasing a new refrigerator. That is because energy efficiency has a great effect on the long-term costs or savings.
Are there brand appliances that have a long life and are more sustainable?
There is a wide range of refrigerators of different qualities available on the market. When buying an appliance, the above-mentioned criteria such as dimensions or energy efficiency as well as the individual budget are most important for the purchase decision.
What brands do you recommend?
Many brands and manufacturers can be recommended – the customer decides which appliance best suits their needs. SIBIR has its own brands, but is also a provider of all brands and offers broad advice to customers.
In a rental apartment, who has to order a repair service or new appliance when the refrigerator breaks?
Generally, the tenant informs the property manager about the fault. The property manager then contacts the service partner and initiates the next steps. Management customers of SIBIR are increasingly using digital communication channels that enable tenants to easily and directly report faults via smartphone.
Have any questions? Please don't hesitate to contact us.