Before you start cleaning:
To prevent scratches, refrain from using objects like knives or steel wool.
Only begin cleaning once the hob is completely cool. Otherwise, cleaning agents can leave burnt stains.
Always remove dirt straight away. The older and more stubborn the dirt is, the harder it is to remove.
Dirt like grease stains can be cleaned more easily with warm water instead of cold water.
Water stains can easily be polished away with a clean microfibre cloth.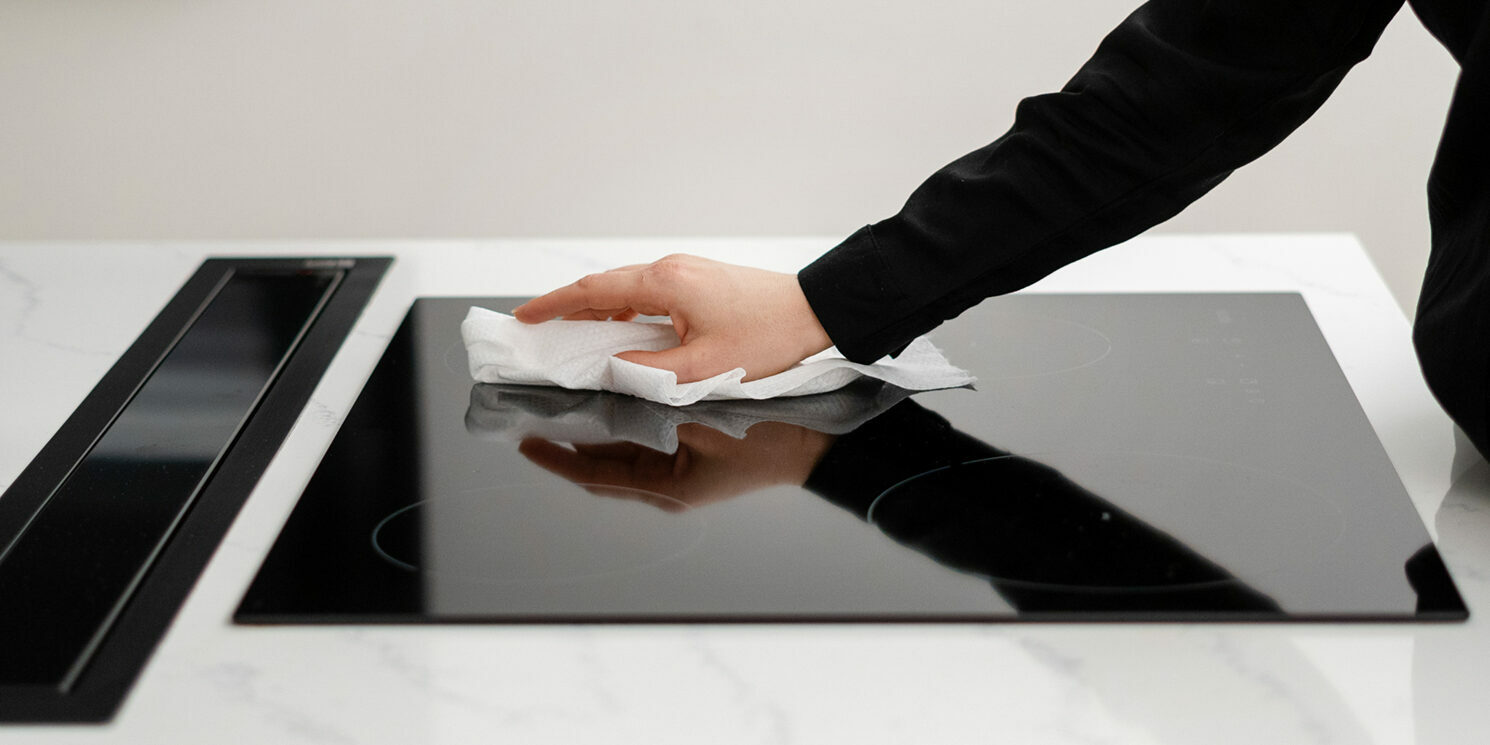 Tip 1 - Clean with washing-up liquid
Washing-up liquid not only leaves your crockery sparkling clean, but also your hob.
Put a little washing-up liquid on the hob.
Spread the liquid on the hob using the soft side of a sponge.
Wipe off with water and then polish with a clean, dry cloth.
Tip 2 - Cleaning with dishwasher tabs
Dishwasher tabs do wonders for removing encrusted dirt, stubborn stains and burnt-on marks on your hob.
Crush a dishwasher tab in a bowl.
Add warm water and mix into a thick paste.
Apply the thick paste to the stained areas and allow it to take effect for a whole day.
Dampen occasionally with water.
After leaving to take effect, remove the paste with a cloth, wipe with a damp cloth or soft sponge and then rub dry.
Tip 3 - Remove scratches with toothpaste
Clean the glass ceramic hob.
Apply toothpaste to a clean cloth.
Gently rub the cloth over the scratches. Warning: Do not rub too firmly!
Remove any residue with a damp cloth and polish with a dry cloth.
Polish again as needed.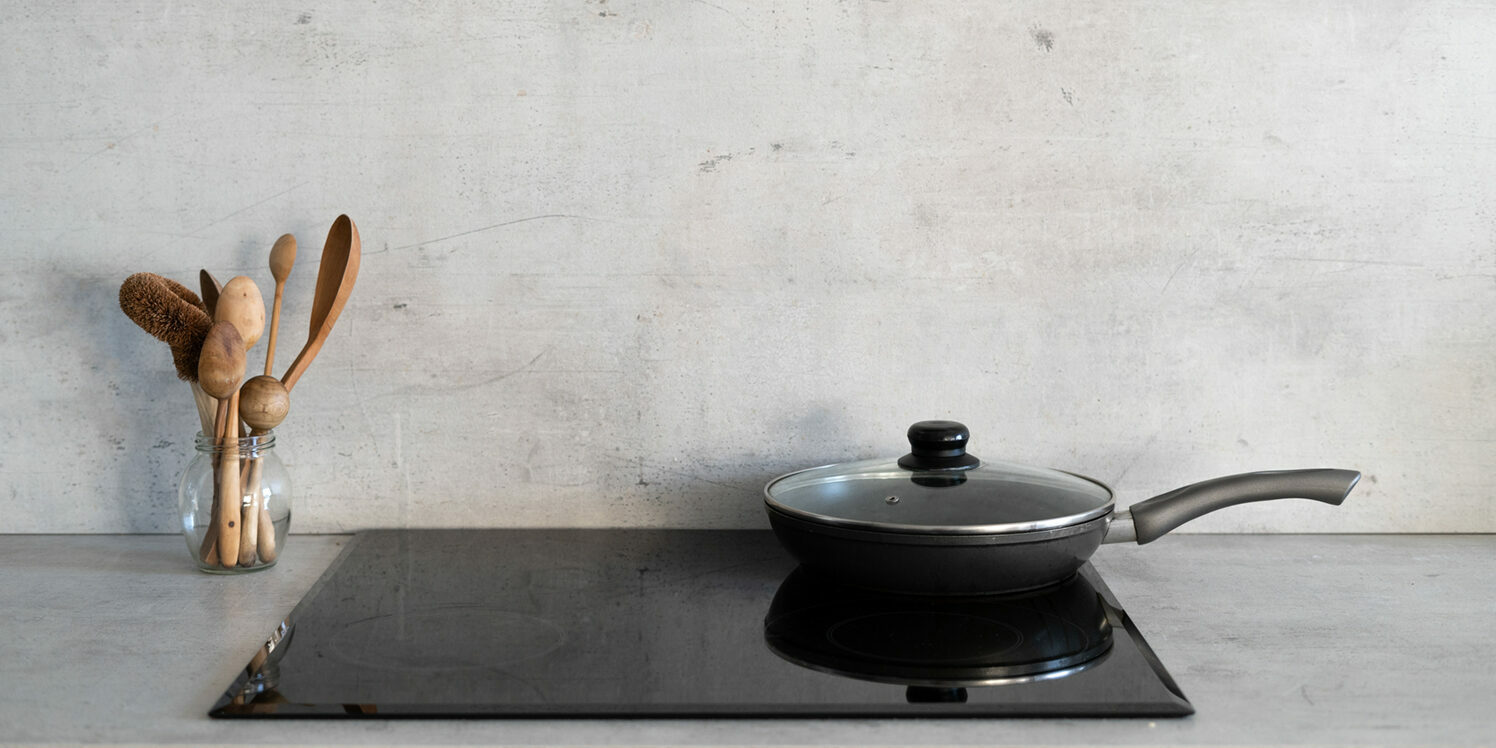 Tip 4 - Clean with vinegar and bicarbonate of soda
Mix two tablespoons of bicarbonate of soda with a little water and vinegar into a paste.
Spread the paste onto the hob using a cleaning cloth.
Allow to take effect for five minutes.
Then clean with a sponge and polish with a dry cloth.
Tip 5 - Citric acid is ideal against limescale
Halve a lemon and remove the pips.
Gently treat the affected areas with the exposed side of the lemon.
Allow the lemon juice to take effect for a few minutes.
Then wipe the hob with clean water and polish dry with a cloth.
Did you know that you can also have your appliances checked once?